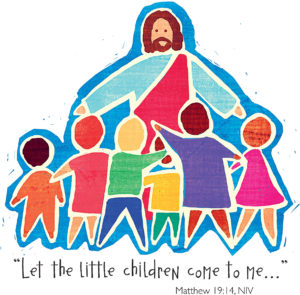 Sunday School
Sunday School for kids (grades K - 7th) is held on Sunday mornings at 9 a.m. Parents, please contact Carla at 610-821-5815 if your child is interested in joining!
Please fill out and return this Sunday School registration form to register for the 2018-2019 school year.
Sunday School Teachers Needed
We would like to offer a class for younger students (~age 4-7) this school year, but we need two teachers in order to do so. Please contact Carla at 610-821-5815 if interested. Curriculum, training, and materials will be provided to you throughout the year. Sunday School begins Sunday, September 9.
Opportunities for Adult Christian Formation
Spirituality Book Group
The UCC Book Club will be reading The Faith Club - A Muslim, A Christian, A Jew – Three Women Search for Understanding by Ranya Idliby, Suzanne Oliver, and Priscilla Warner.  We will be meeting the first and third Monday of the month at 7:00 pm.  At our next meeting on Monday, October 15 we will discuss the first five chapters.  Our last meeting for this book will be on Monday, December 3.  If you would like to join us, please see Pastor Judy for a copy of the book.
Adult Christian Formation
If you are interested in leading or co-leading an Adult Sunday School class or Bible study, please speak to Carla at 610-821-5815 or Pastor Judy.
Confirmation
Confirmation is open to anyone 13 years old or entering 8th grade. Classes generally run during the school year, culminating on Pentecost Sunday for the rite of Confirmation. Confirmands contribute to the life of the church by participating in worship services as readers, ushers, and greeters. We read Way to Live as our study book for confirmation.
2018-2019 Confirmation Classes
Confirmation classes for students entering 8th grade will begin September 30 immediately after worship.