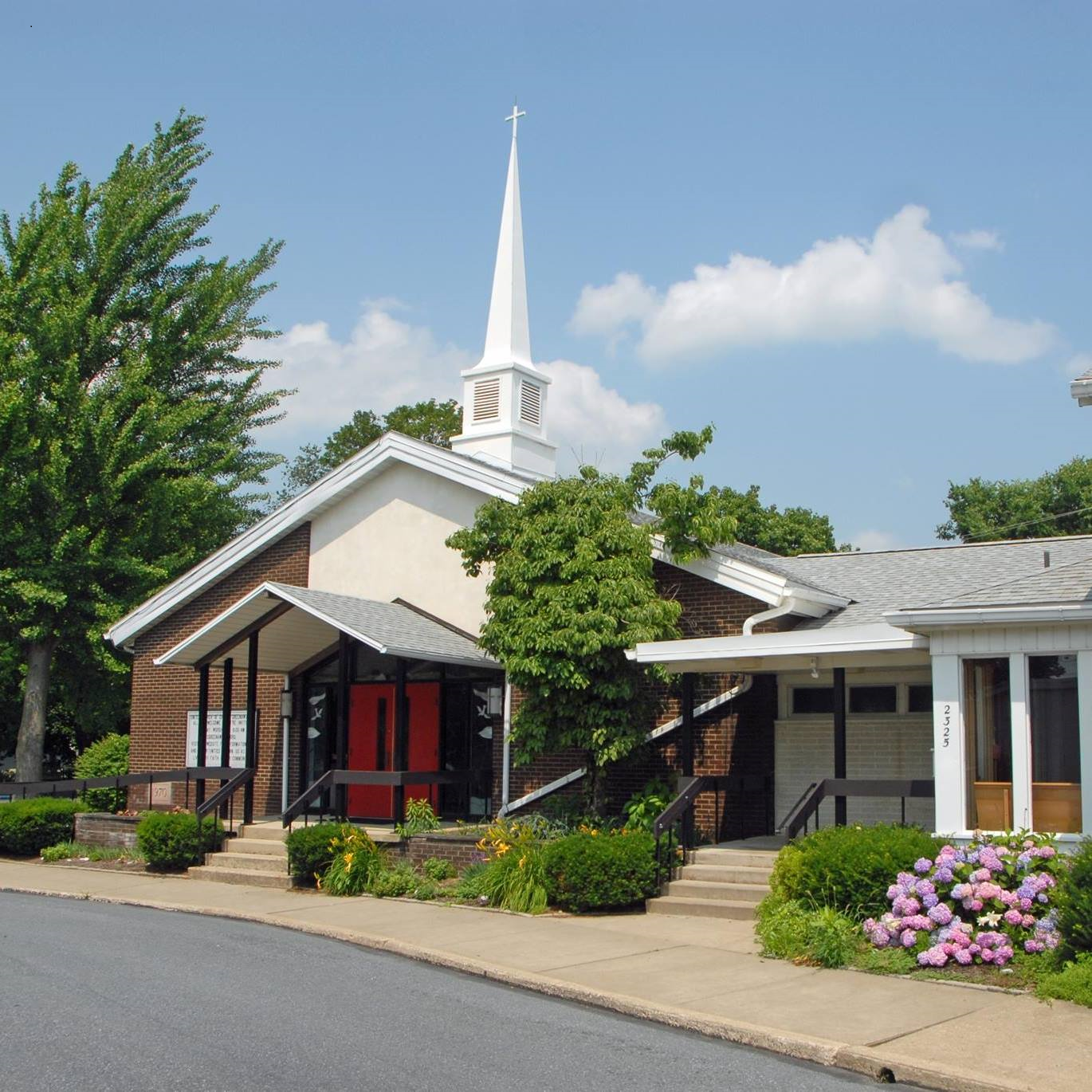 Grow in Faith Together at
UCC Greenawalds
Sunday School: 9:00-10:00 a.m.
Hospitality: 10:00 a.m.
Worship: 10:30 a.m.
Friday, November 30th 6pm -- Christmas Sweater Party
Casual dinner at 6:00 pm at the Field House
1. Create and decorate your own Christmas sweater (or sweatshirt).
2. Wear your creation and bring some quarters (as many as you wish) to vote for the ugliest sweater.
3. The winner will select the charity to receive the voting quarters.Please RSVP to Chris Gilmore if you are planning to attend.
So who will wear the ugliest Christmas sweater?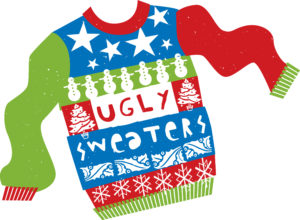 UCCG Book Club
Our Book Club meets the 1st and 3rd Monday of each month at 7:00 pm. We will be reading The Faith Club - A Muslim, A Christian, A Jew – Three Women Search for Understanding by Ranya Idliby, Suzanne Oliver, and Priscilla Warner. Our last meeting for this book will be on Monday, December 3. If you would like to join us, please see Pastor Judy for a copy of the book. Questions? Contact Karen Griffith at 610-435-9901 or email at kgriff5@ptd.net.
Have you heard about VITALITY TRAINING?
UCCG is participating on a journey that is being offered by PNEC to revitalize vintage churches. Yes, we are a vintage church! The main speaker is Rev. Dr. Michael Piazza, who has a wit and wealth of information on the topic, presenting on 4 dates within the coming year. UCCG has been assigned a Coach, Reverend Bruce Stevenson, to guide us and keep our own goals on track. Pastor Judy has also trained to be a coach to another congregation.