You're Invited!
New Year-round Worship Time: Beginning Sunday, September 10, worship with us at 10:00 a.m. Join us for fellowship and refreshments at 9:30 a.m. You can also worship from anywhere via Facebook or YouTube!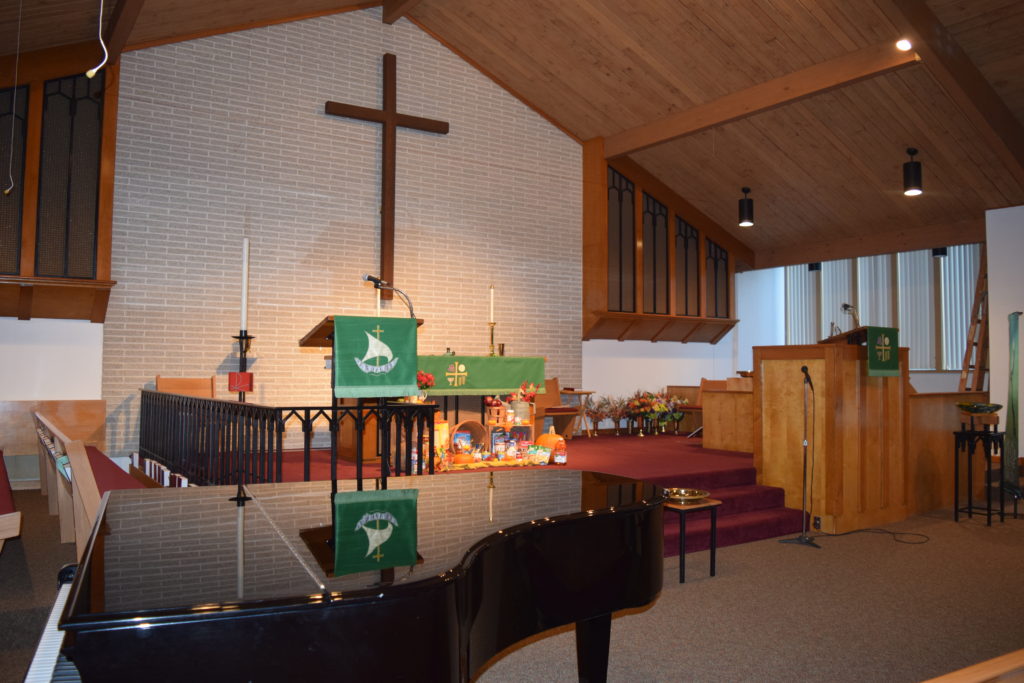 Our worship experience is one of joyous celebration! We seek to celebrate and discover how God is with us and how God gives our lives meaning and direction. As individuals and as a community of faith, we try to discern how God invites us to live.
Holy Communion
All who seek the presence of God are welcome at this table. We believe the Lord's Supper is the sacred meal of the family of God which feeds, nourishes, and strengthens us and that Christ's presence in Holy Communion is a spiritual mystery, engaging people of all ages on many levels. Communion is usually offered the first Sunday of the Month, Maundy Thursday, Easter and Christmas Eve.